Online Forms
Rushville Veterinary Clinic provides our patient form(s) online so you can fill them out at your leisure in the comfort of your own home.

If you do not already have AdobeReader® installed on your computer, Click Here to download.
Download the necessary form(s), print it out and fill in the required information.
Fax us your printed and completed form(s) or bring it with you to your appointment.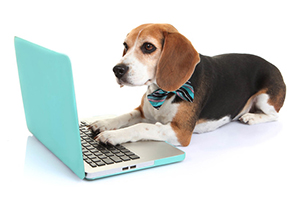 New Patient Registration Form - Required
This form is used to record new pets and their owners into our management software so that we can quickly provide the comprehensive service you deserve!
Download & Print Form

Surgical Information Packet - Required
This form is used to record the past and present state of your pet's health, and serves as a place where you can present any questions, concerns, and goals concerning you pet's wellness.
Download & Print Form

Member Wellness Registration Form - Optional
This form is used, optionally, to sign up for access to the member wellness section of our website. You can also subscribe to our newsletter to stay up to date on current pet health issues, news, and events. This form can be printed and brought in to our clinic office. We aim to make your experience in our office and on our website more enjoyable and worthwhile.
Download & Print Form

Download the Free AdobeReader®
Online Store
Visit our Online Store to buy products for your pets. We have a wide array of products you need, including food, flea and ticket treatment, pain meds, and supplements. You'll discover savings on the items you want from a trusted source!
Visit Store