Welcome to Rushville Veterinary Clinic
Your Veterinarian in Rushville, IL | Call us at
217-322-6590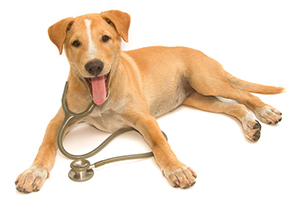 If you reside in Rushville or a neighboring region in IL, then you're at the ideal site to find a veterinarian. Rushville Veterinary Clinic has two licensed veterinarians on staff: Dr. Kackley, and Dr. Pollitt, treating all manner of pets and animals. The treatment, healthcare and welfare of your pet is of paramount importance to us, and we will use every measure available to ensure that your pet is given first-rate care.
Rushville Veterinary Clinic is a complete service animal clinic and will will take cases with medical, surgical, and dental issues. Our doctors are proficient in all types of ailments and treatments. Outside of excellent pet care, we create a pleasant, family-friendly, and tranquil atmosphere in our clinic so that your pet can unwind in the waiting room and look forward to seeing their own Rushville veterinarian.
We have a collection of helpful resources to help inform you about how to give superior care to your pets. Peruse the site and take a look at our articles and videos. Veterinary care is most advantageous when combined with continuous nutrition management and preventative care. If you have any questions, call 217-322-6590 or email us and we will respond promptly. Our Rushville veterinarian office is very simple to find, and directions are located on our Contact Us page. For even more information, you can subscribe to our newsletter, which is made exclusively for pet owners. In between your visits to our veterinary clinic, you can aid in the care of your pet by reading these free, informational articles.
At Rushville Veterinary Clinic, we care for your pets like the treasured family members they are.
Dr. Kevin Kackley
Dr. Wade Pollitt
Rushville Veterinarian | Rushville Veterinary Clinic | 217-322-6590108 Rodewald Drive
Rushville, IL 62681
Online Store
Visit our Online Store to buy products for your pets. We have a wide array of products you need, including food, flea and ticket treatment, pain meds, and supplements. You'll discover savings on the items you want from a trusted source!
Visit Store